SERVICES
WIND TURBINES
---
Wind turbines harness the power of the wind and use it to generate electricity, which can be fed into the national grid and generate a significant income through the UK Feed in Tariffs. Small wind turbines known as "microwind" or "small-wind" turbines can produce electricity to help power the lights and electrical appliances in a typical home.
Cost & Maintenance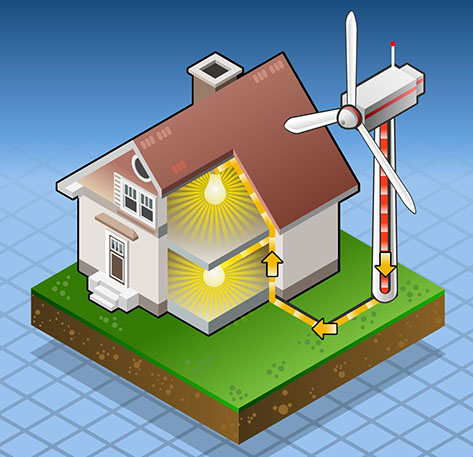 Systems up to 1kW will cost around £1,500 whereas larger systems in the region of 2.5kW to 6kW would cost between £11,000 - £19,000 installed. These costs are inclusive of the turbine, mast, inverters, battery storage (if required) and installation. However, it's important to remember that costs always vary depending on location and the size and type of system.
MCS Certified Wind Turbines can have a life of up to 22.5 years but require service checks every few years to ensure they work efficiently. For battery storage systems, typical battery life is around 6-10 years, depending on the type, so batteries may have to be replaced at some point in the system's life.
The estimated costs are often quickly covered by Feed in Tariffs.